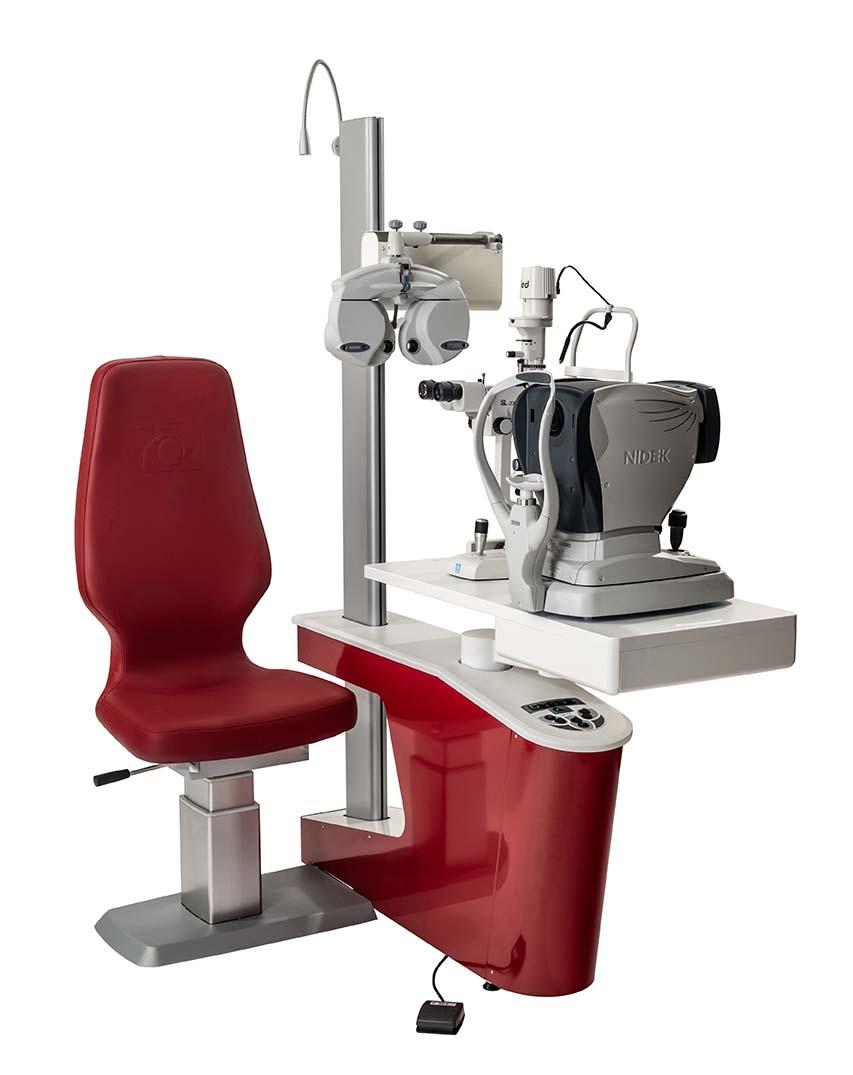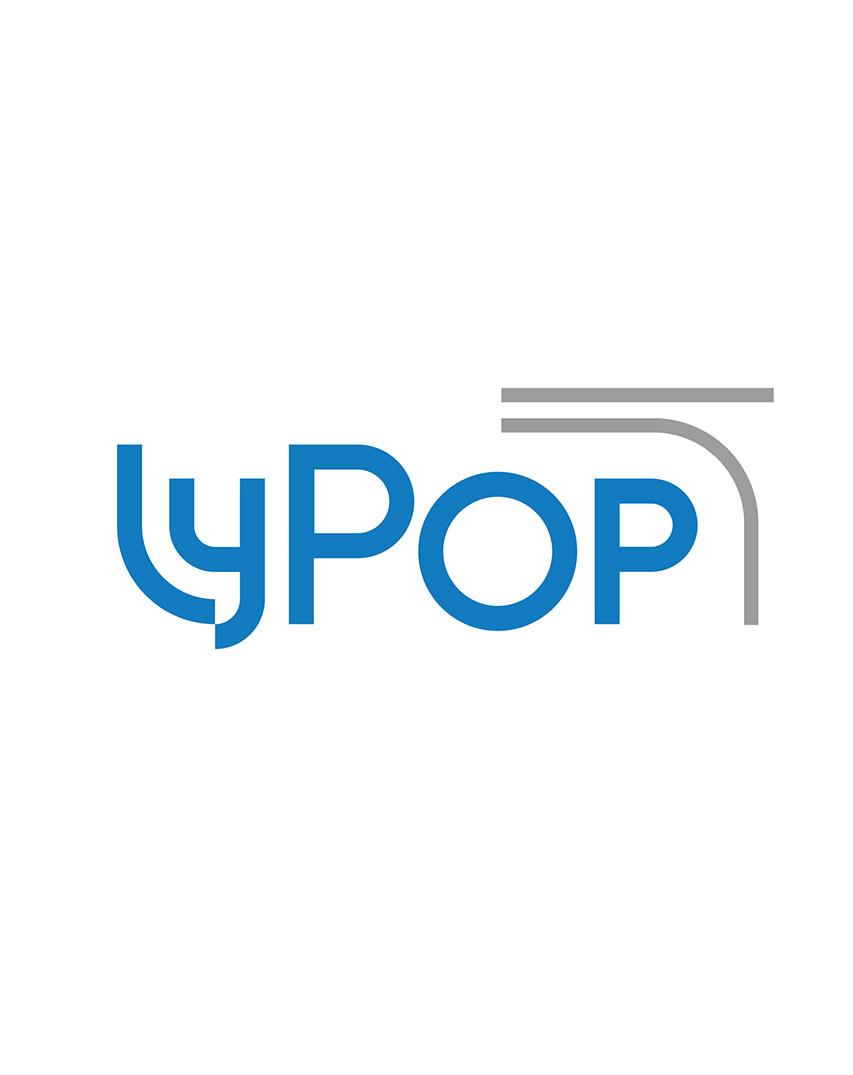 LyPop is the most compact refractive unit for two instruments and refractor arms on the market. Usable in a space measuring just one metre wide, this unit is the perfect balance of high quality standards and limited cost. Like all NIDEK France units, LyPop is certified "Origin France Garantie".
Rotating unit for 2 instruments
Plate height: fixed 85 cm
Translating refractor arm
Seat clearance: 25 cm from 37.5 to 62 cm
Armchairs available: FE-2020 only
Optional: people with reduced mobility
Armchair max. load: 200 kg
The LyPop consultation unit is designed to integrate small spaces (1 meter wide). It comes with a tilting plate mechanism whose position is steered by an electromagnetic brake. The control of the rotation of the fixed plate and of the arm out-motion system is manual. The control of the rotation is intuitive, thanks to the arrows engraved on the plate. The plate is covered with a polymer coating, much more scratch-resistant than a simple lacquering. The electromagnetic brake makes possible performing a fine anterior-posterior setting of the plate, so that the plate is positioned as close as possible to the patient, whatever his/her morphology.
The displacement of the armchair column is 25 cm to provide comfort and stability to the patient during the examination.
The translating refractor arm makes possible keeping a constant eye height during the refraction. When switching from an instrument to another, changing the setting of the armchair is not required.
The LyPop unit comes standard with a light column, with a spotlight, an electromagnetic brake controlled via a foot pedal or through the control panel whose location has been designed to be convenient and user-friendly.
The LyPop unit proposes many options, such as a drawer under the plate, a footrest or a universal adapter for slit lamp chinrests, in addition to the three standard colours proposed by NIDEK. The LyPop unit has been designed by NIDEK France to combine comfort, user friendliness, thanks to high-quality components. This unit is very reliable.
These mentions are conforms to the French regulation and may vary depending on circumstances in each country.
Drawers to store test glasses
Universal chinrest holder for slit lamp
Anterior-posterior armchair
Tubular footrest
Folding swivel chair for people with reduced mobility
Do you require more information?
You have a project? You want a quotation? You have questions about our products?
Feel free to ask your technical sales representative.
NIDEK develops its top-of-the-range products to improve visual health through an approach based on strict criteria: safety, reliability, durability, continuous quality controls and certifications.
Technologies and
innovations
NIDEK meets technical challenges by keeping constantly informed of the innovations of eye imaging systems, using the expertise of professionals and the progresses of research.
NIDEK commits itself to providing services to its customers, from the installation of an activity to the authorised training of teams, and to offering long-time measurable guarantees.